Registration is filling up!
---
---
https://registration.hockeycanada.ca/registration/?ID=79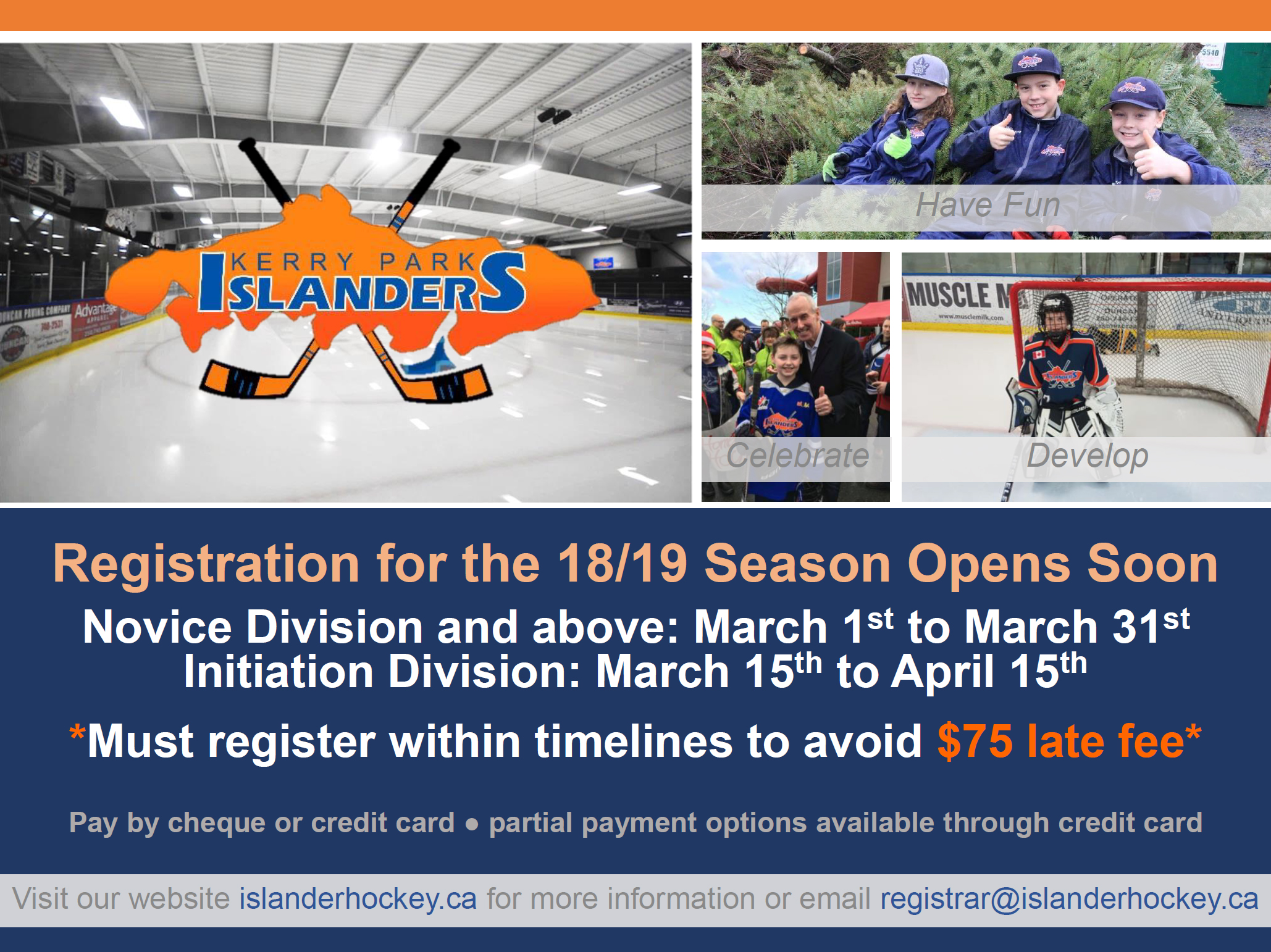 CLICK ON THE LINK BELOW TO REGISTER
https://registration.hockeycanada.ca/registration/?ID=79
Fees for 2018-19 season
Initiation (12/13) $300
Novice (10/11) $550
Atom (08/09) $625
Peewee (06/07) $675
Bantam (04/05) $675
Midget (01/02/03) $675
*Please note;
~You will indicate your desire to tryout for a competitive team during the registration process.
~Tryout fees ($50 available for Atom - Midget players only)will be collected,
at the first tryout and are not added to your registration fee.
~Returning KPMHA players not on the tryout list prior to April 6th, 2018,
will not be eligible for a release if no team in category is declared in their respective division.
Balance of rep fees payable November 1st, 2018.
A post-dated cheque for rep fees MUST be given at the time of tryouts.
*Cheques for players who are not successful in securing a spot on a team will be shredded.
Atom - $425
Peewee - $475
Bantam - $475
Midget - $475
The following items will need to be handed in by the first ice session;
1. Jersey deposits (post dated cheque for $150 dated March 31,2019)
2. Medical forms
3.Social Media Policy
4.Player/Parent Fair Play forms
5. Media Release form
Do not submit now.
Late Registration of Returning players
Registrations of existing KPMHA players received after March 31, 2018
will have a $75 late fee applied.